SmartGuard floor drain covers and floor sink covers provide protection from the hazards associated with commercial and residential drainage systems. Our versatile plastic covers are manufactured in the United States and are made with durable materials. They can be installed in indoor or outdoor kitchens, restrooms, utility rooms, courtyards, and anywhere there is a floor sink present.
What Are Floor Drain Covers Used For?
Floor drain covers prevent bodily injury and damage to your plumbing. When they are left open, drainage holes present a safety hazard on a job site. Employees, customers, or residents can either trip on them or get stuck in them, causing sprains, broken bones, fractures, and other traumatic injuries. Uncovered floor drains can also allow debris into your plumbing system, causing clogs, back-ups, and damage to pipes.
Floor drain covers and floor sink covers can be made of plastic, stainless steel, cast brass, or cast nickel and are mounted flush with the ground. SmartGuard floor covers are constructed from durable plastic PVC, UHMW, and HDPE. Our products provide a great new way to protect the opening of 12″ Floor Sinks.
What Are Floor Sink Covers & How Do They Work?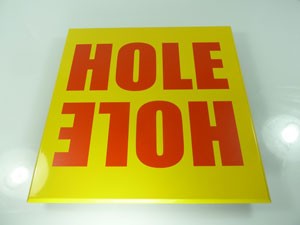 SmartGuard floor sink covers are very similar to floor drain covers in that they protect against accidents and prevent unwanted sewage and debris from entering your plumbing system during construction. Floor sink covers receive drainage directly from sinks, food service basins, condensates, and temperature relief valves. They are primarily used in restaurants, hospitals, and other sanitary applications to eliminate backflow and contamination. Floor sink covers prevent dirty materials from flowing into hygienic areas – protecting the safety of those who live or work in your building.
SmartGuard floor sink covers are a good choice if you need a durable solution to cover your floor sink drain.
Prevent Hazards & Protect Your Plumbing
Limit your liability and create a safe home or workplace with SmartGuard floor drain covers and floor sink covers. Our floor grates are engineered for protection and endurance and come with excellent manufacturer warranties. Our heavy-duty strainers are available in a variety of sizes and materials to meet your commercial or residential plumbing needs. Visit our online store to browse our selection, or call our plumbing support team to find the configuration that is right for you.