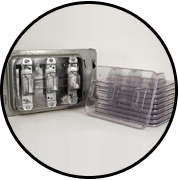 Save on Labor
and material cost with SmartGuard products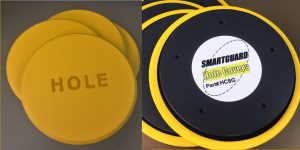 Floor Hole Covers
Hole covers are SmartGuard's® common sense solution for covering your floor holes and openings during new construction and repairs. Floor opening drive covers and sink liners not only offer the protection you need during construction but also meet OSHA standards for guarding floor openings and holes. Made from strong PVC plastic for durability and strength, these hole covers are puncture resistant, water resistant, and fire resistant.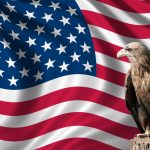 We wish you all a safe and wonderful holiday weekend
as we honor more than one million men and women who
have given their lives for our country.
Our Products
SmartGuard offers more than 60 protective clear covers providing the most cost effective way to protect both commercial and residential electrical devices.